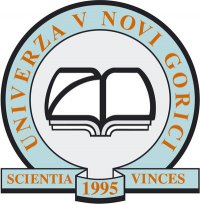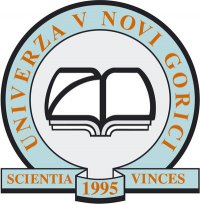 East Alpine Meeting on
Differential Equations and Dynamical Systems
December, 8th, 2017, 10.00-18.00, Vipava, Slovenia
---
The meeting will take place in Lanthieri mansion, Vipava, Slovenia, Glavni Trg, 8 (MAP), room P2.3.

Source: https://commons.wikimedia.org/wiki/File:Vipava_Lanthieri_Schloss_15092007_12.jpg
Aims
The main aim of this workshop is to let all colleagues who work in Dynamical Systems and related areas in all over the region meet and start collaboration. This is the first meeting of this kind, we hope to make this event regular.
All areas of differential and difference equations and their applications may be represented.
Schedule:
10.00 - 10.10
Greetings by Tanja Urbančič, Dean of School of Engineering and Management at University of Nova Gorica
10.15 - 11.00
Vesna Županovic (University of Zagreb, Croatia)
ε-NEIGHBORHOODS OF ORBITS OF DYNAMICAL SYSTEMS
11.05 - 11.50
Sergey Kryzhevich (University of Nova Gorica, Slovenia)
CONTROLLABILITY AND PUGH'S CLOSING LEMMA FOR SOME FLOWS WITH INFINITE INVARIANT MEASURES
11.55 - 12.40
Valery Romanovski (University of Maribor, Slovenia)
INVARIANT SURFACES AND FIRST INTEGRALS OF THE MAY-LEONARD ASYMMETRIC SYSTEM
12.40 - 13.40
LUNCH
13.40 - 14.25
Christian Pötzsche (Alpen-Adria Universität Klagenfurt, Austria)
ON NONAUTONOMOUS BIFURCATIONS
14.30 - 15.15
Abel Garab (Alpen-Adria Universität Klagenfurt, Austria)
GLOBAL ATTRACTORS AND THEIR STRUCTURE FOR SCALAR DELAY DIFFERENCE EQUATIONS
15.15 - 15.35
COFFEE BREAK
15.35 - 16.20
Stefano Luzzatto (International Center for Theoretical Physics, Trieste, Italy)
PHYSICAL MEASURES FOR DYNAMICAL SYSTEMS
16.25 - 17.10
Oliver Butterley (International Center for Theoretical Physics, Trieste, Italy)
OPEN SETS OF EXPONENTIALLY MIXING ANOSOV FLOWS
Downloads:
Contact: prof. dr. Sergey Kryzhevich, Center for Information Technologies and Applied Mathematics
---
Created by DG